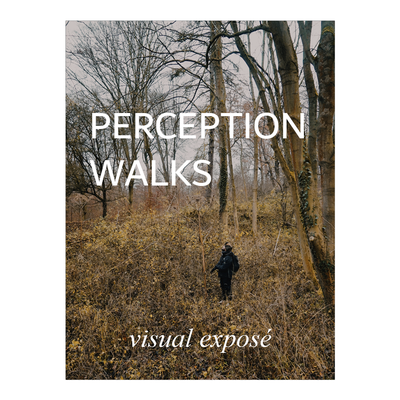 ---
How do we pay attention to non-human life forms in design processes? What methods can be helpful for this?
The focus is on the research phase of the design process. Methods from cultural anthropology and more-than-human studies are taught in order to gain an intensive insight into the everyday lives of non-human actors.
Ethnographic methods such as perception walks, photography and collecting will be discussed and tested. They are intended to sensitise designers to the reality of life of non-human actors in a domesticated environment. 
We are happy to show you our first visual exposé about our collaborative project "Perception walks. An aesthetic research method for beyond-human-designers?"
Laurin Kilbert and Luise Stark met at a time when both of us did research on our own. Both of us have their own knowledge and their own design background and a lot of things to do, but somehow over the last month we found a way to exchange and communicate first ideas for a method development about design ethnography.
Enjoy the exposé and stay tuned for more.